How do I get my child into acting? It's not easy to get any TV or film role. Even if you are accepted by a reputable agency, that just takes you to the starting post.
As an adult, it is hard to meet an agent with a view to representation. Adults who have received drama school training are in plentiful supply. For children under 12 who want to become a child actor, this barrier does not exist. They are more likely to be invited to an assessment day. However, be under no illusion that this will be easy or underestimate the competition child actors face.
It Is Expensive To Start An Acting Career
Firstly you must be clear about the commitment you are about to take on. Just getting on the agency books will incur headshot, administration and Spotlight annual costs. Those costs alone will need about £200.
For paid work castings will usually be in London, sometimes in Manchester, and rarely elsewhere. A casting invitation happens with very little notice – sometimes on the same day. You do not turn them down without consequences. It is up to you to suddenly arrange time off work, agree with the school that your child can leave early, and pay the expensive train fare yourself. A Family Railcard will be your best friend.
Child Actors Must Be Resilient
Once the casting is over you are unlikely to hear anything at all, unless the casting director calls your child for a recall or pencils them for the task. Given that a large number of children who will be seen, the preference for children with experience, and the likelihood of the brief changing at any point, MOST of the time your child will not be chosen. You won't even get a 'thank you for coming' message.
That leaves your eager child wondering when news will come, and then after several days wondering why they weren't good enough. The child and their family need to have the resilience to cope with this regular silent rejection, and if this affects your child it is not suitable to continue.
Why Your Agent Should Meet Your Child Before Offering Representation
Agents will be looking to recruit children who will earn a regular commission for them by booking work. Therefore they need to meet the child to assess looks, personality, and talent.
The most successful agencies will usually open their books for a short period, maybe only 24 hours, then invite a percentage of the applications to an assessment day. They choose applicants on the basis of location, looks, special skills, gaps in their books, and any previous experience.
Research Reputable Agents Thoroughly Before You Apply
Before you apply to any agency, do lots and lots of research. Our list of 20 reputable UK agencies for child actors will get you started. But what works for one family will not work for another. Plus, you will have agencies in your local area who may not be on the list but may be more understanding if you ask for less frequent trips to London.
Research each of the agencies with regard to all the following points:
Do they have open books all year, or only at certain times?
Are they a boutique agency, or do they represent a thousand children?
Do they have other actors who look similar to your child (though many do not show information about their clients so you cannot identify numbers or looks)?
Do they meet all the children they represent?
Are they a sole agency or not?
Do they charge to represent your child?
What are the commission charges?
How much does their headshot photographer charge?
How much notice do you have to give if you want to move to another agent?
Are they registered with Spotlight?
Do any complaints about them appear on the internet?
Are there restrictions on your use of social media?
Follow Agents On Social Media To Understand Them – And The Industry
Please then follow each of your prospective agencies on Twitter and Facebook. You will soon see how much work their children are getting, and for what age ranges, type of job, etc.
For those agencies who use social media for wishing their clients luck at castings, you will see how few results in booking the job, regardless of how experienced they are.
Following the agencies will also put you in contact with a whole community of child actor parents. It may feel a bit brave to follow them on Twitter, for example. But given the reputation of pushy mums, you will be pleasantly surprised to find a truly supportive and understanding community. The parents congratulate each other's children and help publicise projects the children have been involved in. They give a sympathetic nod to anyone having a hard week organising a family life with 3 London castings thrown in.
Why The Forum Not A Pushy Mum Is Essential Reading
It is also essential to sign up for the forum called "Not A Pushy Mum". It has thousands of members who share their own experiences and help each other out. Teenagers also join and comment on their own behalf so please remember this if the occasional post seems a little naive or immature.
Begin by spending a couple of hours reading previous discussions on the Not A Pushy Mum (NAPM) forum. You will learn a lot about how the industry works and which agencies are rated highly by the members.
Ways To Find Acting And Modelling Work Without An Agent
Please also consider setting up free profiles with casting websites such as Starnow and Mandy. You can become a paying member at the point you are ready to submit your child for jobs.
Many of the advertised jobs are low paid (and Starnow has unpaid casting calls too – just get wise to when people are taking advantage here), and you will often be expected to be a chaperone for your child.
By setting up the profile, you get the chance to organise nice recent photos of your child and get their measurements sorted. Also, identify any experience which prospective agents and employers would be interested in.
There are settings with most casting sites which allow you to protect your child's identity. For example, you may be able to restrict the surname to the first initial and limit the listing so your child's profile does not appear in search engine results.
However, you will also become aware that many people link their child actor profile to the likes of Twitter accounts. Find what you are comfortable with, it's a question of personal preference and not set rules.
Now You Are Ready To Apply To A Talent Agent For Your Baby Or Child
By this stage, you are ready to apply when an agent tweets that their books are open. They will be clear about the photos and information you need to include.
A reputable agency will either invite your child to an assessment day or send a polite 'no'.
Good agents will receive over a thousand applications, therefore MOST people will be politely rejected. Swallow the disappointment. Absolutely do NOT ask the agent to explain why. Just get ready for the next application.
Keep Your Child's Normal Life Going While You Look For Opportunities
Meanwhile, keep looking for unpaid opportunities that your child could take part in. Every project helps their CV and also increases their acting abilities.
Keep them active in classes which they enjoy and may be useful, whether that is drama, youth theatre, dance, musical instruments or horse riding. Casting directors often look for a child actor who can skateboard or play football well.
And keep your child's school grades high. When you are applying for a child performance license you must ask for the school's permission to take time off if it is needed. They won't do that if your child is ill every other week or if the child's homework rarely appears in school. Oftsed gives no leeway to a school's rating because their performance was affected by a busy child actor.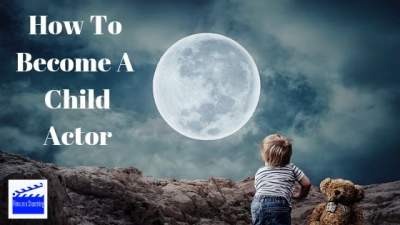 Supporting A Child Actor Through A Career Full of Rejection
Please be careful how you talk to your child about the search for an agent. You should be doing this because they want to act.
Your child will need encouragement and appropriate preparation for assessment days. But don't tell them that 10 agencies have said no, or leave them in limbo waiting.
You, as a parent, will already be trying to cope emotionally with the level of rejection.
Acting is a long, arduous and unstable career. It piled high with lots of disappointment along the way, even for a child actor. So do not build up a picture of fun, fame, and riches. It really is a career full of rejection.
Imagine if your child kept failing ballet exams, how long would you continue with ballet lessons? Now picture three hundred children taking a ballet exam knowing only one child will pass it. And then you realise that the lucky child was a family friend of the examiner and went to the expensive ballet school that frequently wines and dines the examiner. It's also the same child that passed the previous exam taken with the same examiner. Meanwhile, all your friends ask why your child still hasn't passed, with the clear implication your child is not good enough to do so and that you are foolish to try. Relatives both criticise your parenting skills for allowing your child to continue with something they don't approve of, and at the same time take no interest in your child's attempts, right down to the shrug when your child finally is the winner. Still interested in carrying on? And that's the struggle child actors and their parents face every day.
So if you or your child can't cope with that level of rejection, do something else more fun instead.